Swordfish Steak Loin 1kg
1kg
Swordfish is wild with a firm succulent meaty fish with a similar texture to Tuna but has white meat rather than dark.
In Stock
Swordfish Steak Loin
Swordfish is best char-grilled, pan-fried or barbequed. The fish stands up well to strong flavours including chilli, ginger, sesame, soy and garlic. Although it is an oil-rich species of fish it benefits from being marinated or brushed generously with oil prior to cooking as this helps prevent it from drying out during cooking.
These are boneless loins that are line-caught wild fish, 6-8oz 5-6 per 1kg.
Serve with a chilled Californian Chardonnay or an Australian Semillon white wine.
These are skinless, boneless loins, which are line caught with 5/6 individually vac packed in a 1kg bag.
Only logged in customers who have purchased this product may leave a review.
Related Products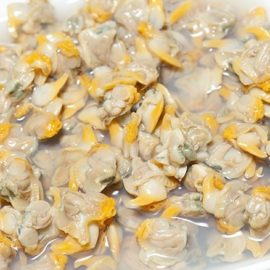 Caught In UK Waters, Products, Shellfish & Mussels