Prawns with Garlic, Oil and Piripiri

Eileen

Serves : 4

Rich Source of vitamins and minerals

Easy

Minutes : 35
The perfect prawns with garlic, oil and piripiri recipe with a picture and simple step-by-step instructions.
500 g prawns, frozen

10 cloves garlic

5 piri piri

150 ml olive oil

salt

pepper
Thaw the prawns. Chop the garlic cloves and piri piri.

Heat 50 ml of oil in a Teflon pan and cook the garlic and piri-piri over a very mild heat for about 5 minutes. Put the garlic and chilli oil in a medium-sized baking dish and mix in the remaining oil. Let cool in the fridge for about 30 minutes.

Then mix the prawns well with the oil, season with salt and pepper and bake in the preheated oven at approx. 180 ° C for 15 minutes.

Serve in the hot baking dish.

Ciabatta goes well with this.
Other Recipes You Might Like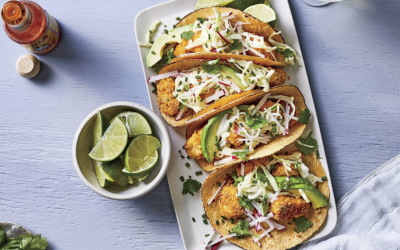 Catfish Tacos Recipe with Slaw
These oven "fried" catfish filets are just as crispy as pan-fried filets but a lot less messy to make. The tender, tasty fish is soaked...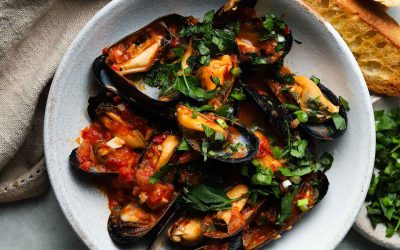 Mussels in Spicy Tomato Sauce
These mussels in spicy tomato sauce are so good (and so simple to make, hello, one pot meals!) A simple sweat of aromatics, Calabrian chili...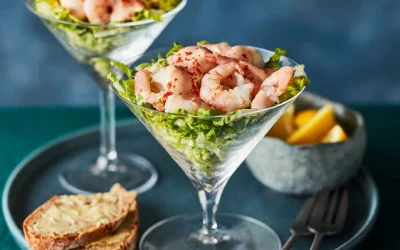 The Classic Prawn cocktail
The classic prawn cocktail makes an ideal dinner party starter. Our easy recipe is in just 15 minutes, leaving you more time to entertain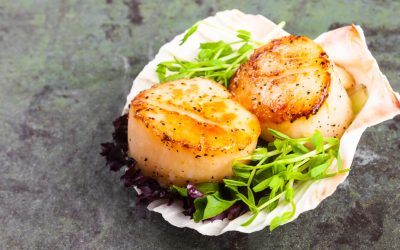 For something fancy, this is pretty easy to make. It's one of the world's most delicious dishes. It's rich and decadent, and yet still light.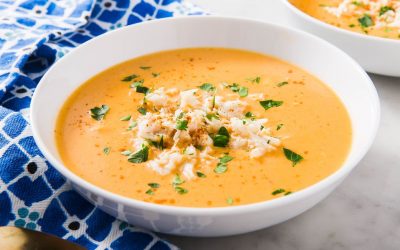 Blushing Tomato Crab Bisque
My favorite tomato soup becomes a tomato crab bisque! This spicy tomato and crab bisque is loaded with tons of veggies, smooth cream and a...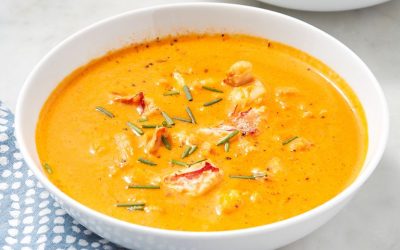 What even is lobster bisque? It's an old-school creamy soup that's perfect for a special occasion. It's also easy as hell. Here's everything you need...