Cockles with leeks, Pernod, dill and cream

Eileen

2

Rich in omega-3

Easy

30 Minute
Cockles with leeks, Pernod, dill and cream are the best recipe.
1kg live cockles (or mussels, scrubbed and de-bearded)

1 medium leek

1 tbsp olive oil

Small knob of butter

2 large garlic cloves, peeled

1 tsp fennel seeds, lightly crushed

20ml Pernod or other pastis mixed with 100ml water

100ml double cream

2 tbsp chopped fresh dill

Lemon wedges and bread and butter to serve
Thoroughly rinse the cockles, discarding any shells that are cracked or broken. Scrub them well to remove any sand or grit. If the shells are open, give them a light tap; if they don't close, discard them.

Trim away the tough green part of the leek, trim back the root at its base, then slice the leek into 0.5-1cm rounds. Carefully wash the sliced leek in plenty of cold water, drain well and set aside.

Heat a large, heavy-based pan, then add the olive oil and butter. When it's foaming add the leek rounds. Fry gently for 4-5 minutes, shaking the pan and turning them occasionally. Add the garlic, crushed fennel and a little salt and pepper, cook for another minute, then turn up the heat to high and add the cockles, the diluted Pernod and the cream.

Put the lid on the pan and bring it up to the boil. Cook for 3-4 minutes or until the cockles are all open. A shuffle and a shake of the pan will encourage them to do so (discard any that remain closed).

Use a large slotted spoon to lift the cockles out of the pan and straight into 2 large warm serving bowls. Add the chopped dill to the simmering sauce in the pan and stir well, then taste and adjust the seasoning if required.

Spoon the leeks, along with the lovely creamy dill and fennel seed sauce, over the cockles in the bowls and serve immediately with good bread and butter and wedges of lemon for squeezing over.
Other Recipes You Might Like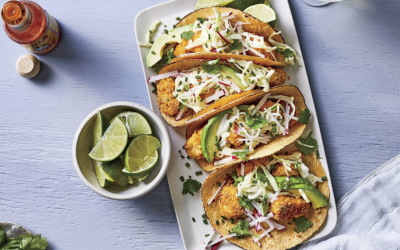 Catfish Tacos Recipe with Slaw
These oven "fried" catfish filets are just as crispy as pan-fried filets but a lot less messy to make. The tender, tasty fish is soaked...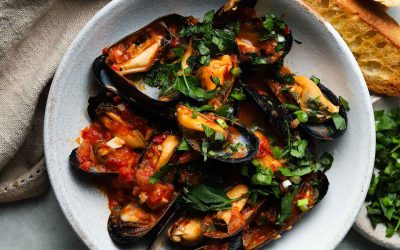 Mussels in Spicy Tomato Sauce
These mussels in spicy tomato sauce are so good (and so simple to make, hello, one pot meals!) A simple sweat of aromatics, Calabrian chili...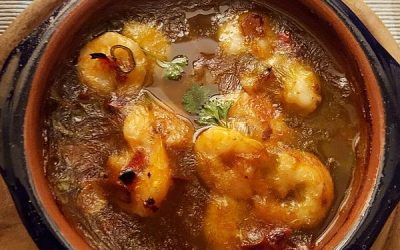 Prawns with Garlic, Oil and Piripiri
The perfect prawns with garlic, oil and piripiri recipe with a picture and simple step-by-step instructions.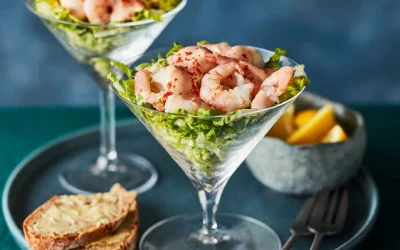 The Classic Prawn cocktail
The classic prawn cocktail makes an ideal dinner party starter. Our easy recipe is in just 15 minutes, leaving you more time to entertain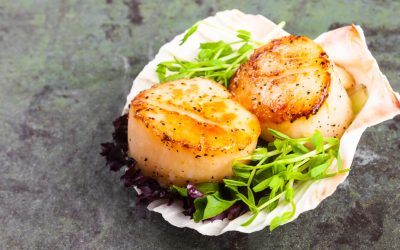 For something fancy, this is pretty easy to make. It's one of the world's most delicious dishes. It's rich and decadent, and yet still light.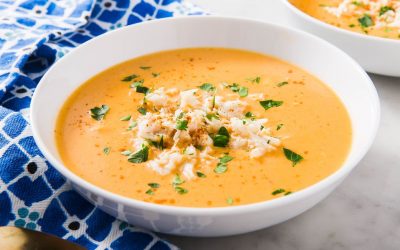 Blushing Tomato Crab Bisque
My favorite tomato soup becomes a tomato crab bisque! This spicy tomato and crab bisque is loaded with tons of veggies, smooth cream and a...