Eileen

4

Excellent Source of Vitamins B-3

Easy

15 Minute
Butter-Poached Mahi-Mahi is a delicious dish to eat and must try the recipe at home.
1/2 tsp mild paprika

1/2 tsp onion powder

1/2 tsp table salt

1/2 tsp ground black pepper

1 1/2 cups Water

4 frozen skinless mahi-mahi fillets

6 ounces each; 5‑6‑inch-­long

8 tbsp butter (1 stick)
Mix the paprika, onion powder, salt, and pepper in a small bowl until uniform.

Pour the water into an Instant Pot. Set the pot's rack (with the handles up) or a pressure-safe trivet inside the pot. Set a pressure safe 7-inch round baking dish in the cooker. (A springform pan will leak and should not be used.) Stack the fillets in the dish, sprinkling each with an even coating of the spice mixture (about 1/2 teaspoon on each). Set the stick of butter on top of the fillets and lock the lid onto the pot.

Option 1 Max Pressure Cooker
Press Pressure cook on Max pressure for 7 minutes with the Keep Warm setting off.

Option 2 All Pressure Cookers
Pressure cook or Manual on High pressure for 8 minutes with the Keep Warm setting off.

Use the quick-­release method to bring the pot's pressure back to normal. Unlatch the lid and open the cooker. Use silicone cooking mitts or thick hot pads to transfer the baking dish to a heat-safe work surface. Use a metal spatula to transfer the fillets one by one to serving plates or a platter. Spoon some (or all) of the buttery "sauce" in the baking dish over the fish.
Other Recipes You Might Like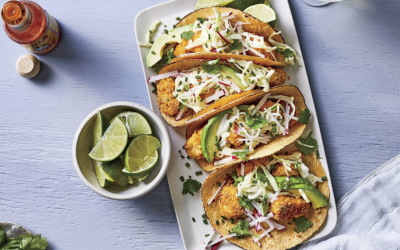 Catfish Tacos Recipe with Slaw
These oven "fried" catfish filets are just as crispy as pan-fried filets but a lot less messy to make. The tender, tasty fish is soaked...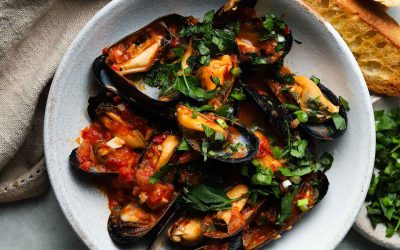 Mussels in Spicy Tomato Sauce
These mussels in spicy tomato sauce are so good (and so simple to make, hello, one pot meals!) A simple sweat of aromatics, Calabrian chili...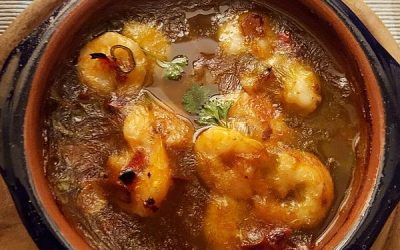 Prawns with Garlic, Oil and Piripiri
The perfect prawns with garlic, oil and piripiri recipe with a picture and simple step-by-step instructions.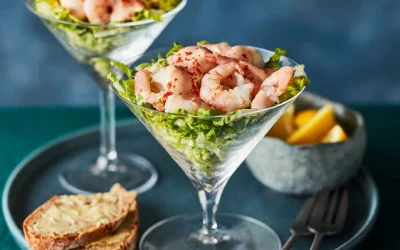 The Classic Prawn cocktail
The classic prawn cocktail makes an ideal dinner party starter. Our easy recipe is in just 15 minutes, leaving you more time to entertain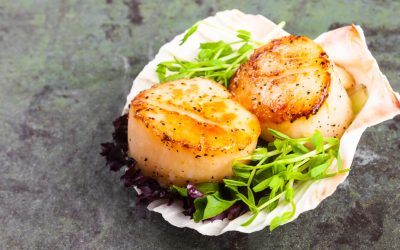 For something fancy, this is pretty easy to make. It's one of the world's most delicious dishes. It's rich and decadent, and yet still light.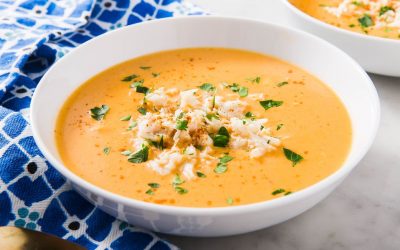 Blushing Tomato Crab Bisque
My favorite tomato soup becomes a tomato crab bisque! This spicy tomato and crab bisque is loaded with tons of veggies, smooth cream and a...